Private Champagne tasting lunch.
Private Registered guide, private minibus.
Private tour and tasting in boutique wineries.
REIMS / EPERNAY / ROUEN / CAEN / DDAY BEACHES
MONT SAINT MICHEL / SAINT MALO / GIVERNY
Let yourself be seduced.
This tour is the perfect combination of two fantastic regions. Discover major French historical sites, with Champagne and some world famous wineries. Not be missed the Mont Saint Michel 1000 years of history. The duty to remember with Normandy landing beaches. Monet inspiration with Giverny gardens.
Day 1: Reims heritage and Champagne tours & tasting.
Your chauffeur wine guide picks you up at Charles De Gaulle airport or at your hotel in Paris. The transportation is with an air-conditioned luxury minivan.
Transfer to Reims in the morning.
Late morning: Guided tour of the Reims Notre Dame Cathedral.
The construction of today dates back to 1211, masterpiece of gothic architecture and famous for its sculpted doorway (the angel with the smile).
The cathedral had been the theatre of the French Kings' coronations since Clovis' baptism in 500.

Lunch is at your convenience in Reims.
Guided tour and tasting at world famous Mumm.
France Champagne Tours opens the doors to the Grande Maison de Champagne.
This Maison de Champagne was founded in 1827, however the Mumm dynasty dates back to the 12th century. They were German and in the 18th century they were already wine producers and merchants. Recognising the quality and the potential of the sparkling wines produced in the nearby Champagne region, in 1927 they decided to establish a branch of their wine company there. "Only the Best" being their motto, they soon seduced illustrious European royal families. The creation of the "Cordon Rouge" definitely established their fame: they became the official supplier of the British Royalty – which they still are – and they attracted artists such as Utrillo and Foujita.

Transfer to your hotel near Epernay.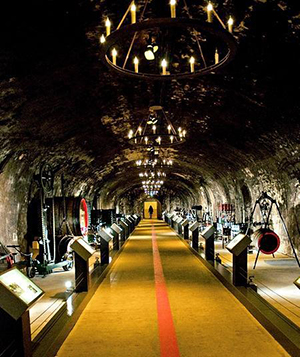 YOUR HOTEL NEAR EPERNAY FOR 2 NIGHTS
Check in: 4* L hotel near Epernay, Reims region.
Accommodation in double superior room(s).
In a peaceful setting in the heart of the Champagne vineyards, the hotel founded in 1973 and built on the site of a former bricks factory, is an exclusive gastronomic residence to enjoy the "Art de Vivre". Free access to the SPA.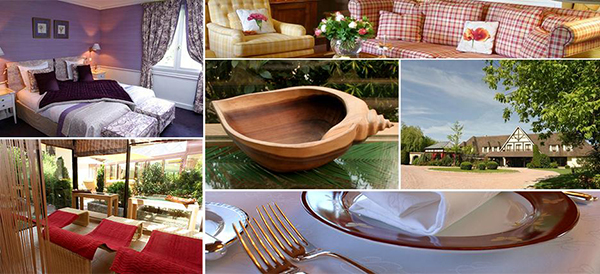 Gourmet dinner in the restaurant of the hotel. (drinks are not included)
Day 2: Champagne Capital and Deluxe Domains.
09h30: Pick up at your hotel.
Mid-morning, tour of the exquisite village of Hautvillers,You will see the grave of the Monk Dom Perignon in the village church. We'll walk to the edge of the hill and enjoy the view on the whole Marne Valley and all the vineyards owned by the most famous Champagne producers around Epernay.

Champagne tasting lunch. (drinks included)
Drive to Epernay, the Capital of Champagne.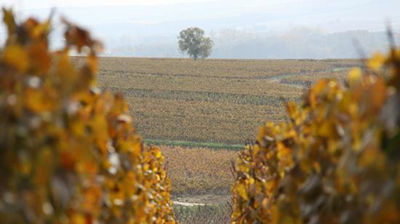 Tour and Champagne tasting.
Tour of the world famous Moet and Chandon, producer of the Dom Perignon. Grand Vintage tour: after a guided tour of the caves, you will taste a set of vintage champagnes in a private salon.

Drive to Billecart Salmon winery along the picturesque vineyard roads.
Tour and Champagne tasting.
Billecart-Salmon is a medium-sized champagne house in Mareuil-sur-Ay. Founded in 1818 with the marriage of Nicolas François Billecart and Elisabeth Salmon, it is one of the few to remain family owned. The Cuvee Nicolas-Francois Billecart 1959 won first place in the Champagne of the Millennium 1999, out of 150 of the finest 20th century champagnes.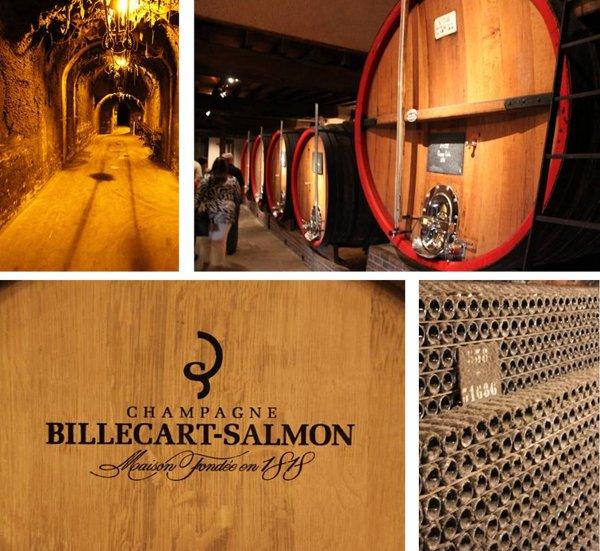 At the end of the afternoon, return to your hotel.
Dinner at your leisure.
Day 3: Rouen and Normandy apple brandy (Calvados).
Check out after breakfast.
Transfer to Rouen.
Lunch at your leisure on the way.
Guided tour of Rouen.
A walk through the streets of Rouen is a walk through the history of centuries of architectural development - Notre Dame Cathedral, St Maclou, the Abbey church of St Ouen, the Gros Horloge, the Palais de Justice or Law Courts, the Tourist Office building and the Aître Saint-Maclou. If this were not enough the 20th century added the fabulous Church of St Joan of Arc while the 21st century has seen the latest addition to the city's landmarks in the Pont Flaubert.
The region is full of historical buildings that now regroup heritage with the best in today's recreational activities such as Saint-Martin de Boscherville and Jumiège Abbey or the magnificent Elbeuf Community Circus and Performing Arts Centre.

Calvados and Cidre tasting at a local domain.

Transfer to Port en Bessin.
YOUR HOTEL IN PORT EN BESSIN FOR 2 NIGHTS
Check in at your hotel the Château de la Chenevière****- deluxe double room.
Château La Chenevière combines the charms of an old house with the conveniences of a cosy English manor, accompanied by an exquisite fresh cuisine reflecting the changing of the seasons.
La Chenevière is an 18th-century château situated between Omaha Beach, where the American forces landed on D-Day, and the historic town of Bayeux, famous for its tapestry depicting William the Conqueror.
Standing in its own parkland, the hotel embraces the graceful mannerisms of a bygone era and the warmth of an English country house.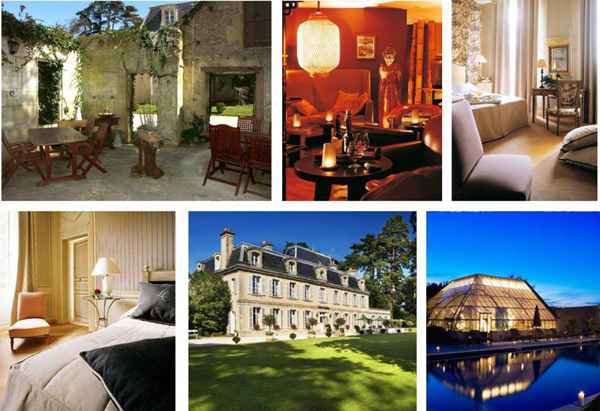 Dinner at your hotel (drinks are not included).
Day 4: Day beaches, duty to remember.
09.30AM: Pick up at hotel.
10.00AM: Free tour of Caen Memorial.
This museum recalls the general history from the World War I to the end of World War II.

Lunch at your leisure in Caen.
02.00PM drive to Omaha Beach and American cemetery.
The Normandy American Cemetery, which was inaugurated in 1956, lies at the heart of a vast seventy-hectare site granted to the United States by the French Government. Overlooking Omaha Beach, it contains 9,386 white marble crosses or stars of David arranged in impeccable rows. A father and son lie side by side, as do some thirty-three pairs of brothers. 307 headstones simply bear the words "Known but to God".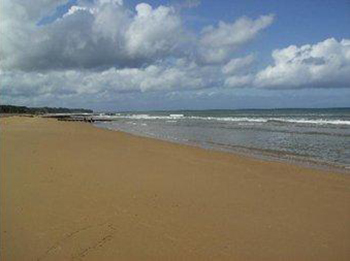 The graves belong not only to the soldiers who fell on Omaha Beach on June 6th 1944, but also to service personnel who were killed elsewhere in Normandy and were initially buried in temporary cemeteries such as the one at Sainte-Mère-Eglise. Several years after the war, their bodies were exhumed and transferred to the symbolic site of Omaha.
At the end of the afternoon, return to your hotel****.
Dinner at your leisure.
Day 5: Mont Saint Michel, 1 000 years of history.
09.00AM: Check out and drive to Mont Saint Michel.
Midmorning, guided tour of Mont Saint-Michel.
It may be Brittany's best-known attraction. Surrounded by the most powerful tides in Europe, perched high on a rocky island, this medieval city and its abbey are a UNESCO World Cultural and Natural Heritage Site. Many of its monastic buildings date from the 13th century and are considered outstanding examples of Gothic architecture.
Lunch at your leisure at the Mont Saint Michel.
Transfer to Saint Malo midd-afternoon for a relaxing moment at the hotel.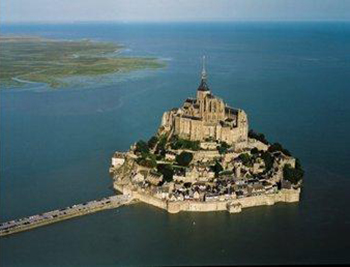 YOUR HOTEL IN SAINT MALO FOR 1 NIGHT
Check in at your hotel***** & SPA in Saint Malo.
Le Grand Hotel des Thermes Saint-Malo is a luxury five-star hotel just steps from the historic town of Saint-Malo in Brittany. Offering a spectacular surrounding, comfortable accommodations, wide range of restaurants, and many leisure facilities, this France hotel is fast becoming a popular destination for tourists arriving in France on holiday. That's not all; this sensational Saint-Malo hotel is also within easy reach of many area attractions.
Do not hesitate to take advantage of beautiful SPA and fitness center.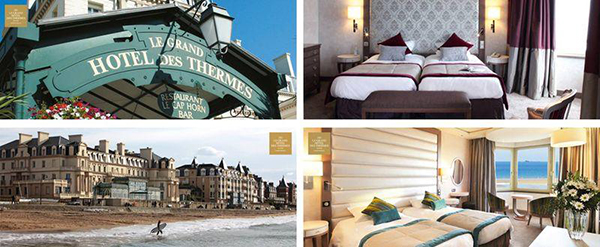 Dinner at your hotel (drinks are not included).
Day 6: Giverny and Paris.
09.00AM: Check out after your breakfast.
Drive to Giverny.
12.30PM: Lunch at your leisure in Giverny.
02.00PM: Guided tour of the house and garden of Claude Monet in Giverny.
The Monet family has settled in Giverny in 1883. Then Claude Monet made a one hectare garden full of perspectives, symmetries and colours. He married flowers according to their colours and left them to grow rather freely. The two parts of Monet's garden (the water lily pond/ the Clos Normand) contrast and complement one another.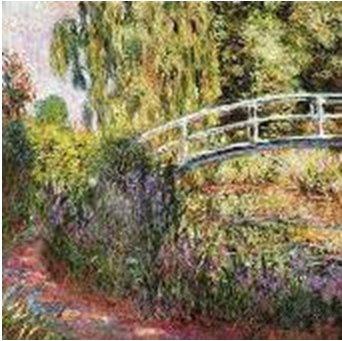 03.30PM: Drive to Paris.
Driven tour of Paris (Eiffel tower, Arch of Triumph, Invalides, Champs Elysées, Louvre).

At the end of the afternoon, transfer to your hotel in Paris or to the airport.
This tour includes
Transportation in an air-conditioned comfortable minivan during 6 days, fulltime wine guide fluent in English during 6 days, 3 gourmet dinners (drinks are not included), 4 nights in 4*L hotel and 1 night in hotel 5* & SPA, double occupancy superior room(s), all breakfasts, guided tour of Reims Cathedral, tours and wine tastings at Champagne Houses (Mumm, Moet & Chandon and Billecart Salmon), 1 Champagne tasting lunch (drinks included), guided tour of the city of Rouen, Calvados and Cider tasting at a local domain, entrance fees to Caen Memorial, guided tour to Omaha Beach and American cemetery, entrance fees and guided tour of le Mont Saint Michel, entrance fees and guided tour of the gardens of Giverny.
The wineries mentioned in this tour are subject to changes.
This tour doesn't include
Drinks, extra, gratuities and other meals.
| | |
| --- | --- |
| Duration of the tour | 6 days |
| Type of travel | Private tour |
| Minivan | Semi private or private tour. The transportation of this excursion is operated in a comfortable full options minibus. Maximum 8 passengers per minibus. |
| Children | Reduced price for children under 12 years old. Free of charge for infants under 3 years old. |
| Guide | Semi private or private tour. This tour is escorted by an official Guide Interpreter. The guide gives you a tour of the monuments and presents you the history and architecture of the visited sites and towns. |
| Lunch | Traditional wine maker lunch and drinks are included in the tour. Lunches are hosted by winemakers to present you local specialties and good local wines. (Specific diets have to be mentioned 72h in advance). |
| Types of travel | Private tours |
| Destinations | Normandy |
| Destinations | Champagne |
| Number of destinations | 2 |
| Duration | 6 |
Expert on customized private tours all over France since 2003 !
You like this tour but you do not want to share the minivan with other guests ? We have the perfect fit for you ! Enjoy this tour on a private basis !
The exclusivity of a private expert English-speaking driver guide.
Private transportation in a full option minibus comfortable Mercedes minivan.
Complementary pick up and drop off at your hotel.
Our guides will not give you a lecture but will take you as a friend and in a relaxed way, reveal plenty of anecdotes ! The guarantee of having a tour completely adapted to your profile, your questions and your preferences !
Luxury Guided Tours, Champagne & Normandy - 6 days and 5 nights
Customer ratings and reviews
Nobody has posted a review yet