DAY TOUR: MERLOT WINE OF SAINT-EMILION AND POMEROL
Meet your Guide at 9:30 AM at the Tourist Office in Bordeaux and board our comfortably appointed minivan. It will take about one hour to arrive in Saint-Emilion and Pomerol and this will be a good opportunity to hear more about Bordeaux's Wines while admiring the magnificent landscape as it passes by - known as the Right Bank of the Bordeaux region.
Enjoy a visit and wine tasting in a famous Classified Growth Château of the Pomerol or Saint Emilion appellation.
You'll start with the best of what Saint-Émilion and Pomerol region wines have to offer! Most of the great Saint-Emilion and Pomerol wine comes from the chateaux located on the côtes and the plateau. The côtes are the rich limestone hillsides that surround the picturesque village of St. Emilion, and the plateau has soils with limestone, clay, gravel, sand and iron deposits. The majority of the best Saint Emilion wine comes from the estates located on the plateau and the côtes right here and is why St. Emilion produces wines of richness, exotic textures and minerality.
Here is a quick overview of St Emilion unique classification (unlike the rest of Bordeaux):
St. Emilion wines were first classified in 1955 and have been continuously revised with the most recent revision occurring in 2012. Chateaus are divided into two First Growth classification-Premiers Grands Crus Classés A, which currently includes Château Ausone, Château Cheval Blanc, Château Pavie and Château Angélus and Premiers Grands Crus Classés B which currently includes 14 chateaux such as Château Beau-Séjour Bécot and Château Figeac. Below the Premiers crus are the Grands Crus Classés which currently includes 63 chateaux.

On to another visit of a Classified Growth Chateau in the Village.
The visit will be followed by a commented tasting that will take place in the village and that will include wines from the surrounding appellations such as Pomerol, Cotes de Castillon, Lussac, Montagne or Saint Georges Saint Emilion.
A guided tour of the village of St. Emilion.
A protected Unesco World Heritage Site, we'll help you discover some of the village on foot and then you'll enjoy having some free time for personal exploration before we go to lunch.
The village takes its name from a Benedictine Monk who went by the name of Emilian. He lived in the area and is responsible for commencing the creation of the uniquely designed, limestone church at the heart of the village. Today, Saint-Emilion is also famous for its fascinating romanesque churches and the ruins which stretch all along the steep and narrow streets, all punctuated with cafés and boutiques of the terroir.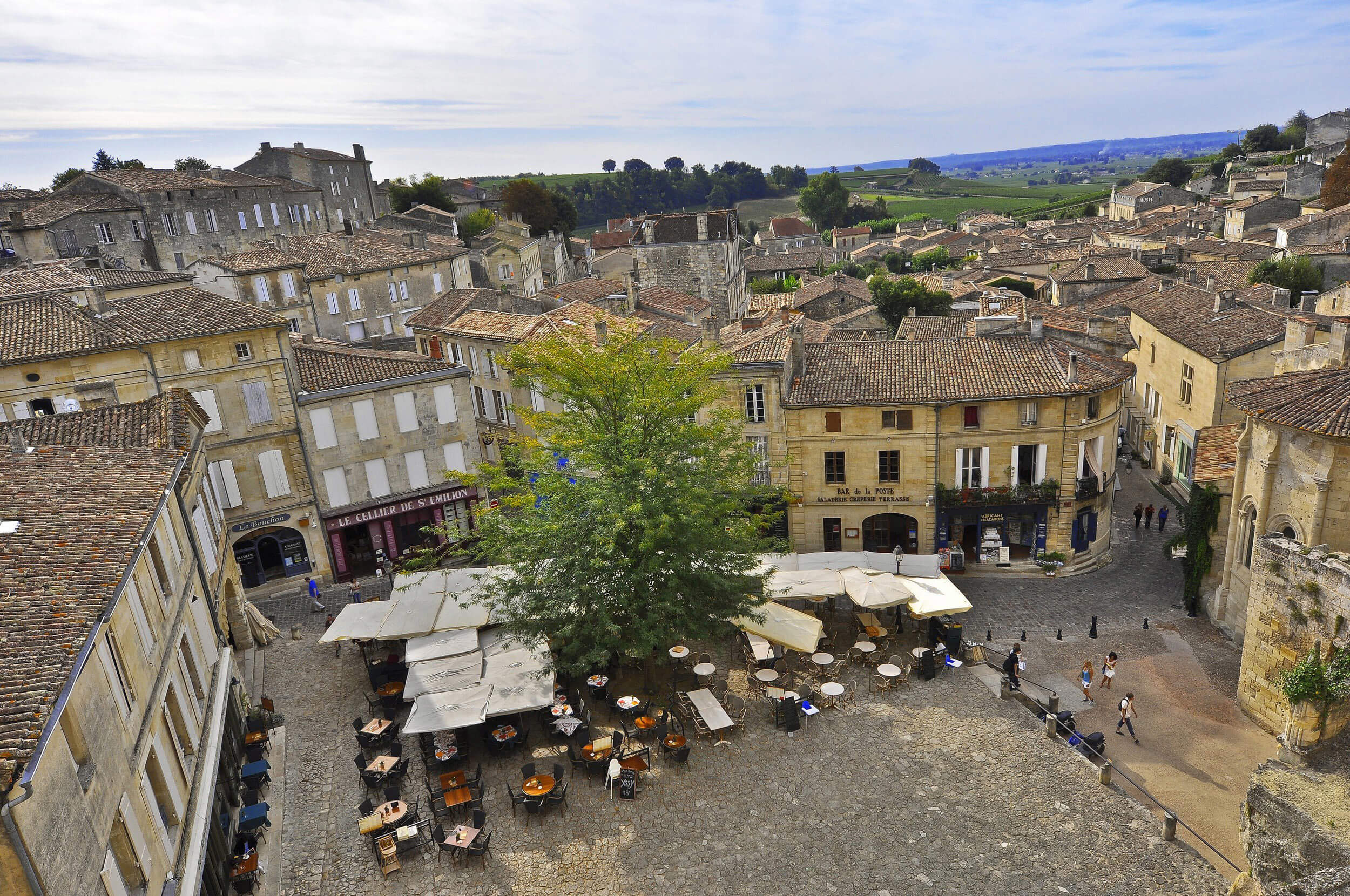 Lunch at your leisure...
After this full morning of pleasant surprises, you'll deserve a good lunch at one of the many restaurants in Saint-Emilion that offer everything from hip snack foods to traditional gastronomy French cuisine.
Afternoon visit and wine tasting.
Continuing with your discovery and experience, a third visit and wine tasting session takes place in a local winery of the Pomerol or Saint Emilion wine producing region. Here you'll encounter independent and passionate wine makers, with some hands-on learning about the living cultural heritage of Bordeaux's wine: from grape varieties of Merlot and Cabernet Franc, to geology of the soil, the climate, and most importantly, the art of the wine making itself in this unique appellation.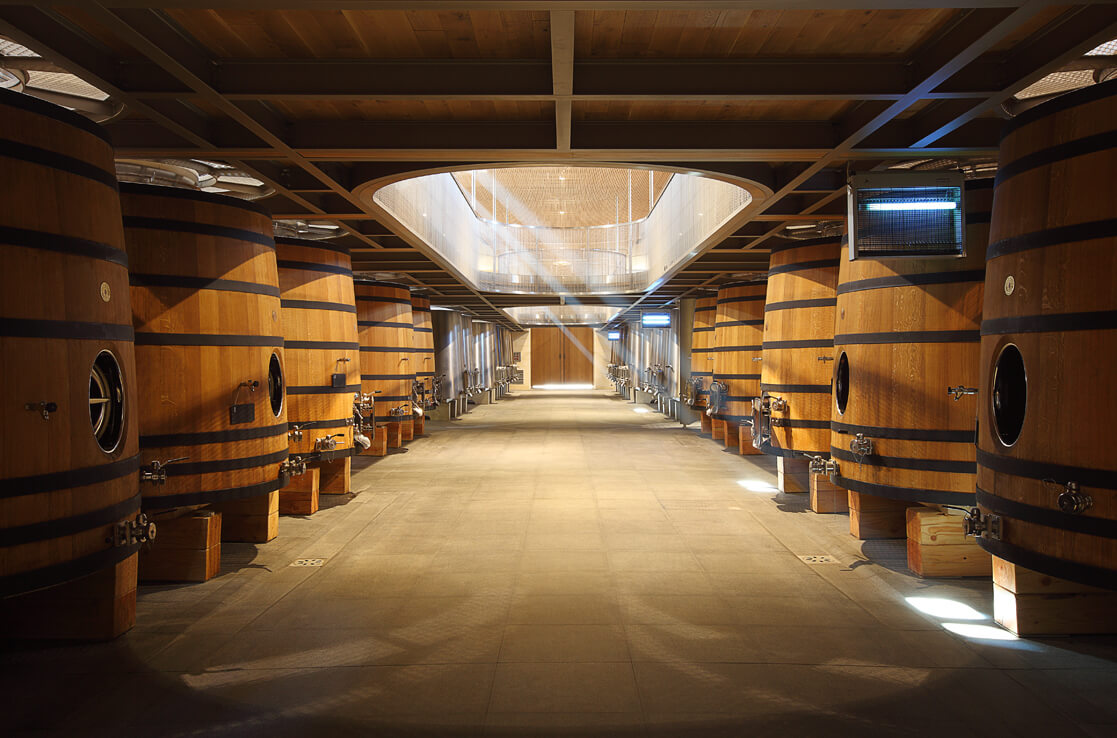 Your guide will then drive you back for a 5:30 PM drop-off at the Bordeaux Tourist Uffice.
This tour includes:
Transportation in a comfortably appointed minivan for the day.
Free Wifi access on board.
An English-speaking Guide.
Visits and wine tastings in three (3!) Classified growth châteaus.
A walking guided tour of the city of Saint-Emilion, tour and tasting with a wine maker at a local domain.
This tour does not include:
Personal insurance & expenses. Other meals and drinks. Entrance fees to monuments, museums, attractions, or a Guide appreciation gratuity.
MORE ABOUT SAINT-EMILION AND POMEROL WINES
There are three claims made about Saint-Emilion and is uniquely famous to this region: It is the oldest active wine producing appellation dating from antiquity - left to Saint-Emilion were a large number of roman archeological sites. It has the oldest active wine society of France called Les Jurades dating from 1199, and it is also one of the first regions to begin the exportation of wine way back in the 14th Century.
More than 800 different producers make wine in St. Emilion which are spread among the 9 parishes: Saint Emilion, Saint-Christophe des Bardes, Saint-Etienne de Lisse, Saint-Hippolyte, Saint-Laurent des Combes, Saint-Pey d'Armens, Saint-Sulpice de Faleyrens, Vignonet and a portion of Libourne. In total, close to 2.4 million cases of wine are produced in Saint Emilion every year.
Merlot and Cabernet Franc are the dominant grapes that make St. Emilion wine. The secondary grapes are Cabernet Sauvignon, Malbec and Petit Verdot. The Merlot in St. Emilion offers tasters a lush, soft texture, with the richness and concentration of plum, blackberry, licorice, chocolate and black cherry flavors. The Cabernet Franc adds aromatic qualities like flowers and spice as well as tannin and structure. St. Emilion can also be earthy, spicy and deliver notes of tobacco and truffle, and fresh cherries as well when it ages. Depending on the level of limestone found in the terroir, the wines can also provide a strong sensation of minerality, crushed rock or cement. Of course the taste and texture varies from estate to estate as does the wine's own ability to evolve and develop over time inside the bottle.
Pomerol, located just west of St. Emilion has a variety of different terroirs and slopes that range in quality which helps create the myriad of diverse expressions found in Pomerol wines. It is the uniqueness of the divergent terroirs and soils that give birth to the different styles of Pomerol. The easiest and simplest way to look at Pomerol is to divide it into three parts: The plateau of Pomerol, the slopes along the side of the plateau and the flat parcels of terroir at the base of the slopes. The best terroir in Pomerol is found on the famous Pomerol plateau with its concentration of clay and gravel soils.
Pomerol is the smallest major appellation in Bordeaux with close to 800 planted hectares (1977 acres) and about 150 producers and growers. Though it's easy to imagine most Pomerol château and vineyards are small, there are a few exceptions. The largest Pomerol vineyard belongs to Chateau de Sales at 47.5 hectares (117 acres) while the smallest vineyard is Enclos Tourmaline at a scant .5 hectares of vines (1-1/4 acre). Around 350,000 cases of wine are produced in Pomerol each year.
Merlot and Cabernet Franc are the two most important grapes used to produce wine in Pomerol. Merlot did not become the dominant grape in many of the best Pomerol vineyards until after the Phylloxeria epidemic of the late 1800s. While Cabernet Franc is blended into most Pomerol wines, it is the character of the Merlot grape that gives the Pomerol wines their sensuous elegance. Looking at the entire 800 hectares of the Pomerol appellation, it is planted 70% Merlot, 25% Cabernet Franc and 5% Cabernet Sauvignon grapes.
IMPORTANT INFORMATION: Due to refurbishment work next to the Bordeaux train station, we recommend customers from Paris take the train at least one day earlier to guarantee punctuality on the day of their tour.
-- This tour is subject to availability and a Guaranteed departure with a minimum of 2 people --
| | |
| --- | --- |
| Duration of the tour | 1 day |
| Type of travel | Small group |
| Language | English only |
| Minivan | Semi private or private tour. The transportation of this excursion is operated in a comfortable full options minibus. Maximum 8 passengers per minibus. |
| Guide | Guided walking tour of St Emilion. Visit and wine tasting in 3 Classified growth chateaus. |
| Destination | FR ABO | Amboise |
| Types of travel | Small group day tours |
| Destinations | Bordeaux |
| Duration | 1 day |
Expert on customized private tours all over France since 2003 !
You like this tour but you do not want to share the minivan with other guests ? We have the perfect fit for you ! Enjoy this tour on a private basis !
The exclusivity of a private expert English-speaking driver guide.
Private transportation in a full option minibus comfortable Mercedes minivan.
Complementary pick up and drop off at your hotel.
Our guides will not give you a lecture but will take you as a friend and in a relaxed way, reveal plenty of anecdotes ! The guarantee of having a tour completely adapted to your profile, your questions and your preferences !
Saint Emilion small group wine tour from Bordeaux, Saint Emilion UNESCO village, Pomerol, 2 grands crus wine tour & tasting, 7/7
Customers who bought this product also bought
Customer ratings and reviews
Nobody has posted a review yet